We are proud to announce that we have achieved the National Equality Standard – the UK's highest benchmark for equality, diversity and inclusion. The NES acknowledged our Diversity & Inclusion Working Group's hard work as "some of the best (results) we have ever witnessed."
This achievement followed an in-depth assessment by EY which provided us with a comprehensive review of our D&I policies and practices as well as recommendations for improvement. Seven areas were assessed: core components, talent, business, people, leadership, relationships and review and measurement.
We are conscious that this is an important journey and involves ongoing commitment and collaboration on our part – and within our industry as a whole – and we remain committed to creating an equal, diverse and inclusive Derwent London.
For more information, visit the National Equality Standard website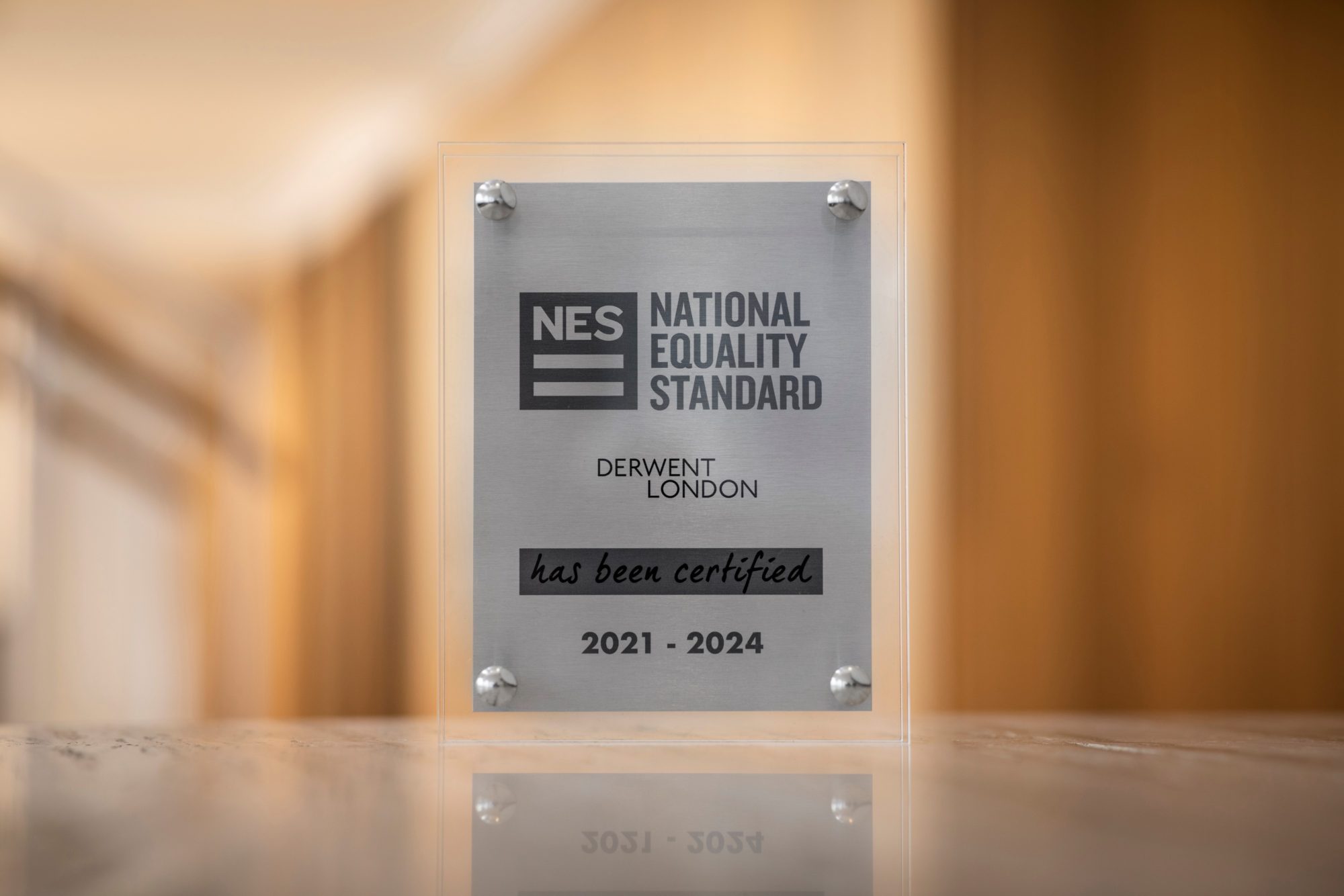 "On behalf of everyone at Derwent London I couldn't be more proud and delighted that we have been recognised for our commitment to equality, diversity and inclusion by gaining accreditation to the National Equality Standard (NES). Having scored in the top 5% of all accredited companies, it is a fantastic achievement and we look forward to building on our Diversity & Inclusion progress"

Paul Williams, Chief Executive, Derwent London
"Derwent London should be immensely proud of their National Equality Standard certification, not only because of the achievement itself but also because they responded to EYs feedback with absolute rigour and determination and as a consequence their results are some of the best we have ever witnessed."

Arun Batra, CEO and founder of the UK National Equality Standard